Professional Knife Sharpening in Vancouver and Portland
ANNOUNCEMENT
ANNOUNCEMENT:
PRICE CHANGES FOR THE NEW YEAR!
Knives are $8 Hatchets & Machetes are $9 Axes are $10
Scissors are $8 Pruners are $8
A Quick Guide to My System!
400 X Magnification
As a Master Knife Sharpener, I call it, Feeling my way towards Infinity. Taking a dull, abused blade and slowly, carefully bringing it to a strange, invisible edge that can shave hair like a barber and slice through meat like butter. The final product is a knife that demands respect. The edge of the blade is mirror smooth, without the common saw tooth that most knife sharpeners produce. This fine clean line will cut like a razor and does not dull as fast as a common edge.

The superior convex character of the completed knife is geometrically more stable that the more common concave edge, removes less metal and is less likely to chip, crack, or bend. Good Knife Sharpening is not only a skill, but a kind of art form. Your Knife sharpener should not only know knives, but also understand the people who use them how they will be handled. Just like a Samurai's sword was called his soul, for a good cook, their knives take on a deep meaning.
---
Sharper Than New
I will bring your Knives to a Razor Edge for an extremely reasonable price. Due to increased business pressure, it is difficult to do pick ups, however, if you are housebound we can try to work something out for the central Vancouver area ($1. per knife surcharge). It's easy to drop your knives off at my house in the Knife Locker System out front and then pick them up when I let you know they are done. Generally there is a 24 to 48 hour turn around. Most Knives are $7 for basic sharpening.



---
---
---
How to Fix a Broken Knife Tip
Microscopic Study of a Knife Being Sharpened
Patron Saint of Knives On How to
​Repair a Knife Bolster.
Patron Saint of Knives at The Pacific NW Sportsman Show Sharpening for Gerber Legendary Knives
Proper use of a honing steel!

Preacher Dude Gives The Patron Saint of Knives a Plug!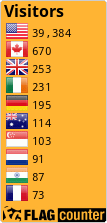 Patron Saint of Knives
2906 NE 43rd St
Vancouver Washington 98663
503-891-9665